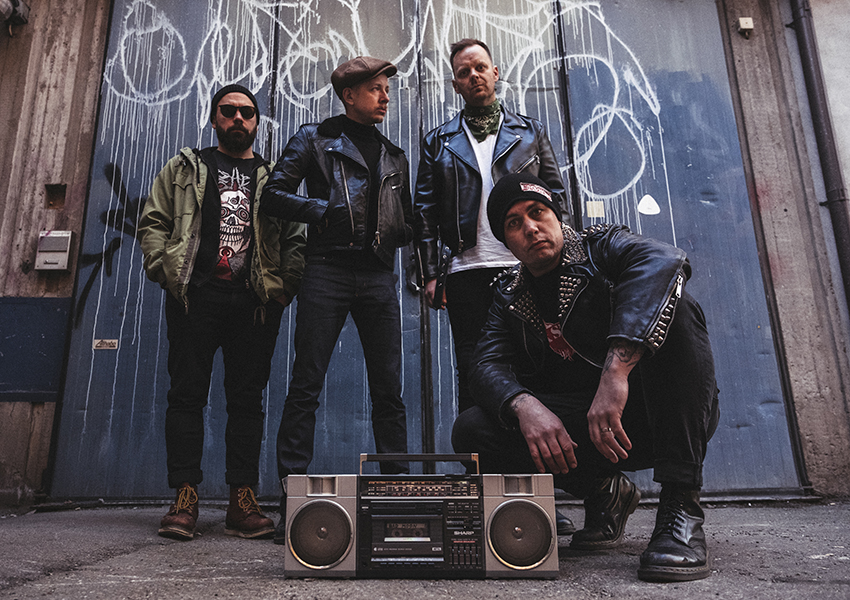 ¡Blisterhead están de vuelta! La última banda en pie de la influyente escena Streetpunk de Suecia lanza su quinto álbum, "The Stormy Sea", junto a Maldito Records. Se trata del primer álbum de larga duración que la formación sueca publica en seis años.
Inspirándose en el punk británico de los setenta y ochenta y el hardcore estadounidense, "The Stormy Sea" es su álbum más duro desde su debut con "Punk Royale". Aunque siguen manteniendo un estilo rock'n'roll, Blisterhead ha pasado más de dos décadas moldeándose el suyo propio.
Blisterhead comenzó a girar con sus primeras maquetas en 2001 y llamó mucho la atención por sus shows en vivo, mezclando la furiosa intensidad del punk rock con el espectáculo del rock'n'roll de los 50. Firmaron con el clásico sello de punk italiano KOB Records después de un concierto en Lillyhammer en 2002. Al año siguiente, se lanzó el álbum debut "Punk Royale", seguido de extensas giras por Europa. En 2004, el segundo álbum "Via Casilina" retomó el punto de partida del disco debut y recibió su nombre de una calle de Roma donde la banda perdió todos los instrumentos después de un robo en su camioneta. Su tercer álbum "Under the city lights" fue un esfuerzo por ampliar la audiencia de Blisterhead y tuvo su resultado en la aparición de la banda en MTV Nordic y también en los titulares de la prensa, cuando un grupo de neonazis intentaron matar a la banda con una bomba lanzada al escenario en San Petersburgo. No completamente satisfechos con el sonido algo más suave del tercer álbum, 2015 vio el regreso de Blisterhead a sus raíces con "Tumbling Down", así como 2021 verá el nacimiento de su último y más potente álbum, "The Stormy Sea".
---
Blisterhead are back! The last band standing from Sweden's influential Streetpunk scene releases their fifth album, "The Stormy Sea", via Maldito Records. The first full-length album in six years and a return by force.
Drawing inspiration from 70s and 80s British Punk to American Hardcore, "The Stormy Sea" is their roughest album since debut "Punk Royale", while still maintaining that rock'n'roll sneer, Blisterhead has spent more than two decades moulding into their own.
Blisterhead began touring on demo recordings in 2001 and got a lot of attention for their live shows, blending the furious anger of punk rock with the showmanship of 50s rock'n'roll. They signed with classic Italian punklabel KOB Records after a gig in Lillyhammer 2002. The following year, the debut album "Punk Royale" was released, followed by extensive tours in Europe. In 2004, sophomore album "Via Casilina" picked up where the debut left off and it was named after a street in Rome where the band lost all instruments after a burglary in their van. Their third album "Under the city lights" was an effort to broaden Blisterhead's audience and resulted in airtime on MTV Nordic and headlines when neo Nazis tried to kill the band with a bomb thrown up on stage in St Petersburg. Not completely satisfied with the somewhat softer sound of the third album, 2015 saw Blisterhead's return to their roots with "Tumbling Down". 2021 will see the birth of Blisterhead's latest and greatest album, "The Stormy Sea".